We make the difficult easy... You just focus on growing your brand
Our Knitting plant has circular machines with advanced Japanese, German and American technology that allow great flexibility and productivity for new developments and reduced MOQs. Our machinery includes Terrot, Mayer, Vanguard, Shima and Protti. None of these machines would be able to operate without the knowledge and experience of our highly qualified staff and permanently trained to achieve a large diversity in the highest quality textiles.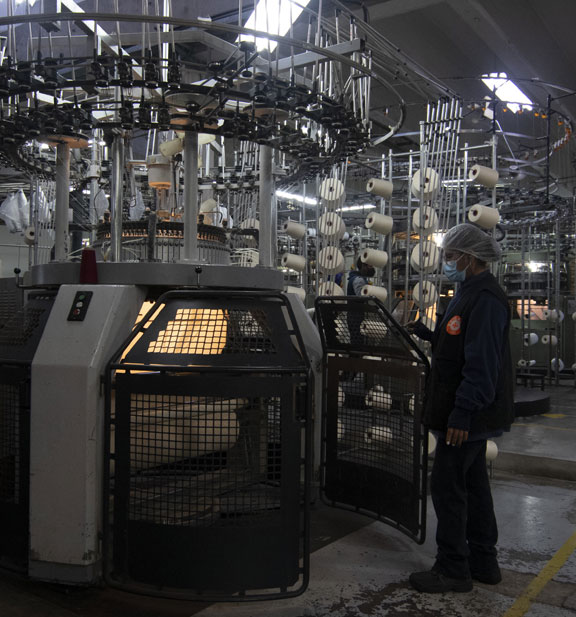 Throughout the whole process, our Commercial Team is your eyes in house. We maintain constant communication with you, providing updates and addressing your concerns, furnishing the best customer experience.