We make the difficult easy... You just focus on growing your brand
Our more than 50 years on the market are reflected here in the sewing lines. The confection process begins with the preparation and quality control of each of the cut components before sewing, allowing us to guarantee the highest quality products. Our modern sewing plant has German, Japanese and American technology. The plant uses tailored accessories, which allow us to offer a higher quality product to our clients with a large variety of operations that provide added value to the clothing. We have a versatile plant with avant-garde processes, such as lean manufacturing, modular sewing systems, and flexible manufacturing systems.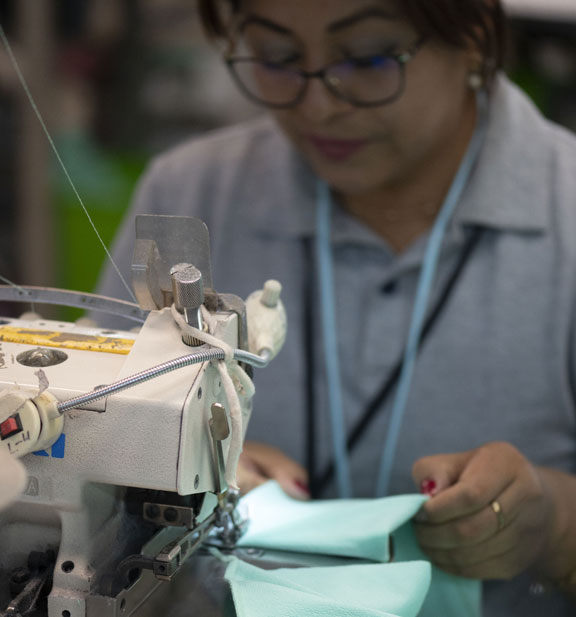 Throughout the whole process, our Commercial Team is your eyes in house. We maintain constant communication with you, providing updates and addressing your concerns, furnishing the best customer experience.