We make the difficult easy... You just focus on growing your brand
In this department, we merge technology and craftmanship. Our embroidering plant has American and Japanese machinery that ensure the best result for your embroidery designs.In addition, our Printing techniques are true craftsmanship, with a water base and high-density plastisol. All of our techniques are standardized and ensure high quality and performance.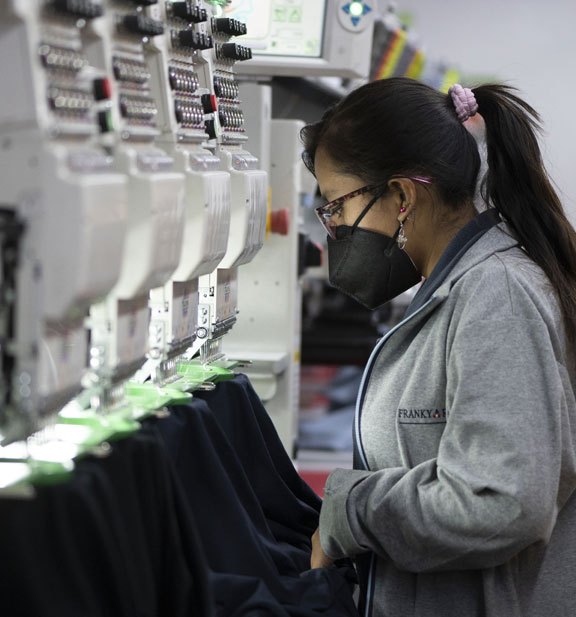 Throughout the whole process, our Commercial Team is your eyes in house. We maintain constant communication with you, providing updates and addressing your concerns, furnishing the best customer experience.