We make the difficult easy... You just focus on growing your brand
Our attention to detail for the sewing process starts here.Our Cutting and Patterns departments work together in order to make the best fit for your garments, so every inch counts. We have modern machinery for the development of patterns, outlining and simulating. It uses a state-of-the-art GGT Inc. System (Gerber Garment Technology). The most accurate cut comes from our Eastman Blue and Wastema machinery.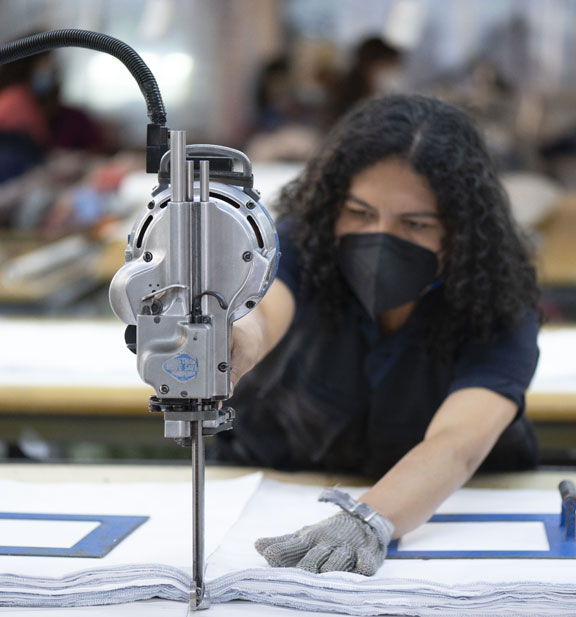 Throughout the whole process, our Commercial Team is your eyes in house. We maintain constant communication with you, providing updates and addressing your concerns, furnishing the best customer experience.