We make the difficult easy... You just focus on growing your brand
Our Dyeing plant has high-quality  Swiss and Italian machinery with dyeing-tubs from 40 to 500 kg. It allows flexibility and efficiency throughout the process. Products are then moved through a hydro-extracting machine and a dryer. Additionally, fabric finishing is held to high quality standards due to the mechanical compacting of the fabric. Chemical additives are not used.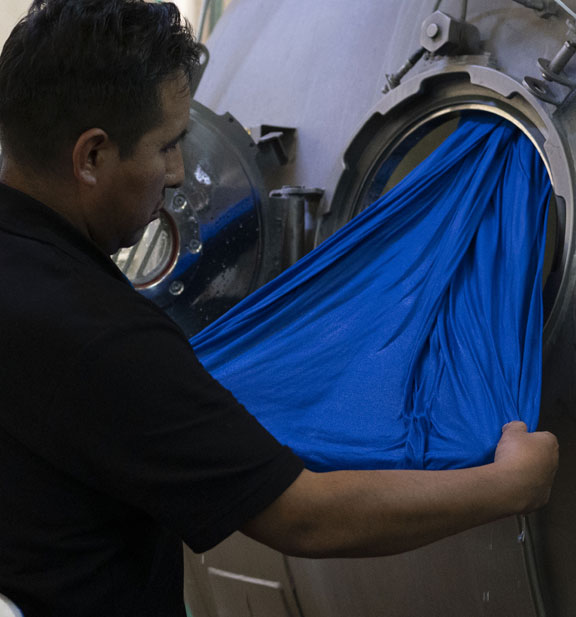 Throughout the whole process, our Commercial Team is your eyes in house. We maintain constant communication with you, providing updates and addressing your concerns, furnishing the best customer experience.